Recently, Champ had the opportunity to participate in a unique training program at the Halesite Fire Department in Huntington. Alongside his fellow furry friends from America's Vet Dogs, Champ spent time observing new skills and bonding with his handler and other dogs in the program.
The training program was designed to help service dogs like Champ prepare for their roles as companions and support animals for veterans. The program included exercises in obedience, socialization, and agility, as well as training in emergency response scenarios.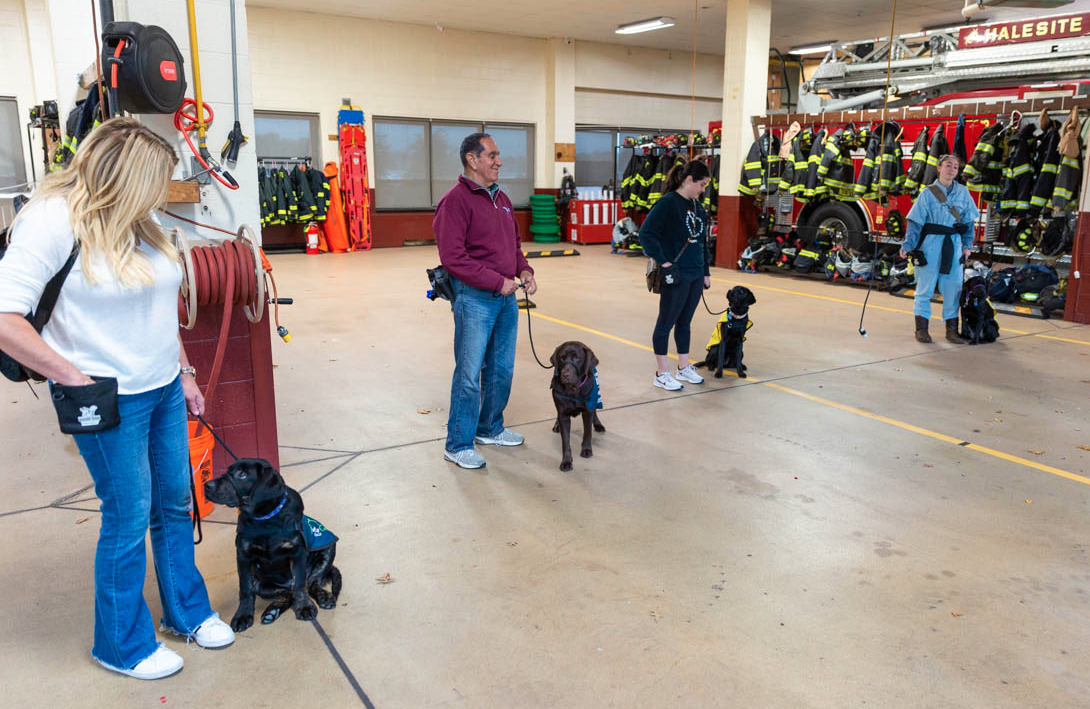 Champ worked alongside his fellow dogs and handlers, building strong relationships and learning new techniques.
Throughout the training program, Champ and his fellow Vet Dogs displayed a remarkable level of intelligence, loyalty, and dedication to their work. These qualities are what make service dogs like Champ such an essential part of the community, providing vital support and companionship to those who have served our country.
As Champ continues to hone his skills and learn new techniques, he serves as an inspiration to us all. Champ's participation in the puppy training program at the Halesite Fire Department in Huntington is a testament to the incredible skills and dedication of service dogs. We are grateful for Champ's service and the countless other service dogs like him who will make a difference in the lives of veterans and their families every day.

About The Halesite Fire Department:
The Halesite Volunteer Fire Department is located in Suffolk County, New York (Long Island). Our Department is 100% volunteer, consisting of more than 80 members. We have proudly served the Halesite and surrounding community since 1901. When fire, disaster or medical emergency strikes, you take it for granted that your call for help will be answered. And it will be...… but only because there are volunteers who willingly contribute their time & energy to keeping the Halesite community safe.

Contour Cares' Mission is to make a difference in the community.
We support and create awareness for causes.